---
Zapier Integration
Silver Plan
Integrating your form with Zapier allows you to send your submitted data to over 1,500+ other websites and apps. Kwes connects to Zapier using webhook allowing for an instant zap instead of the delayed API connection.
---
1. Initiate a Zapier Inviation
To use Kwes with Zapier, you first need to initiate an invitation from your account. To do this go to your dashboard > website > form > integrations tab > select "Add Integration" > select "Zapier".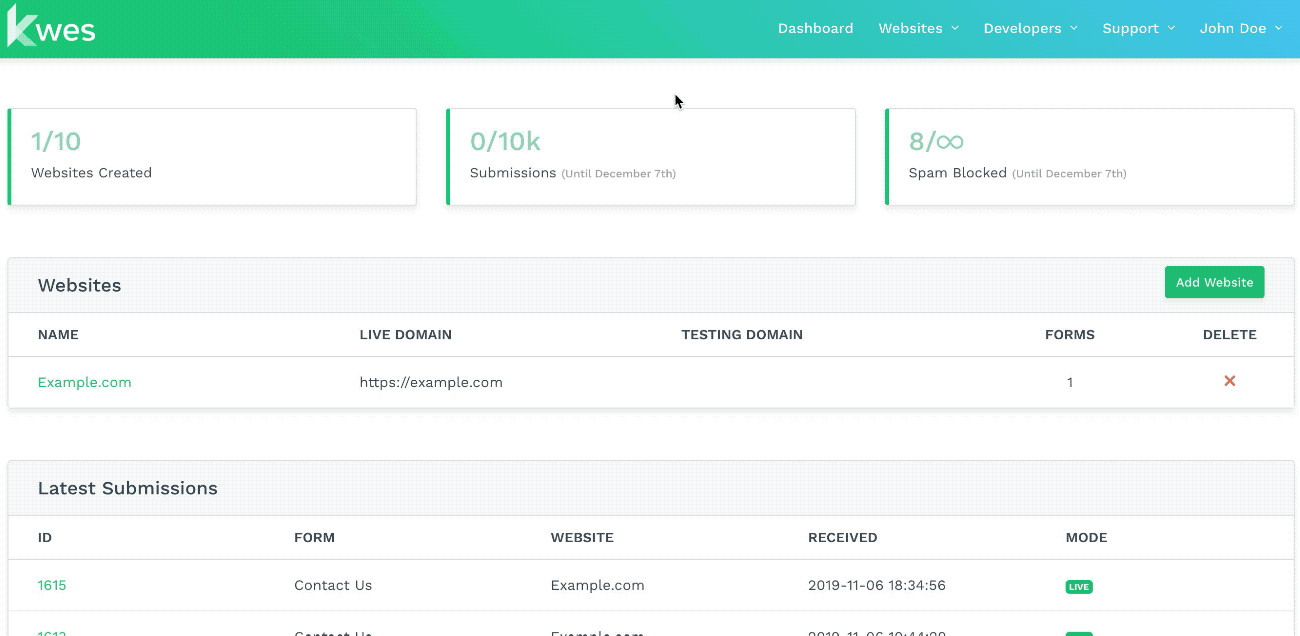 2. Accept Invitation
Now on the Zapier site, accept the invitation to integrate Kwes with Zapier.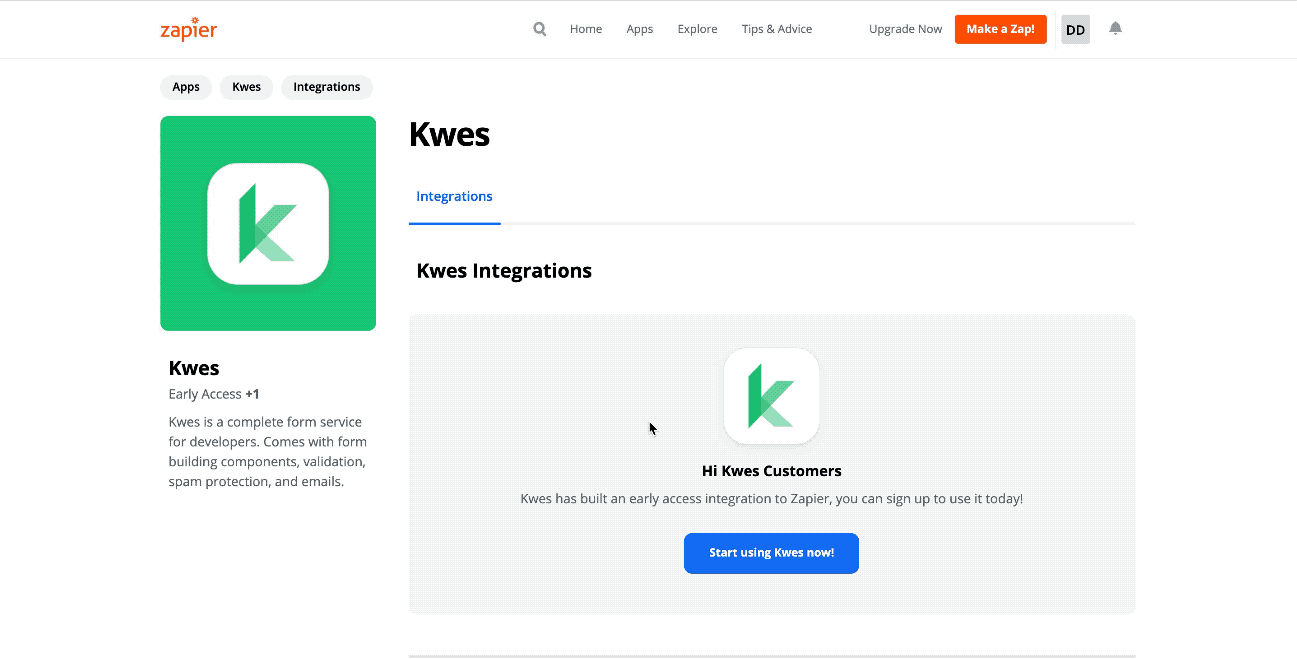 3. Create your Zap
Once in your Zapier dashboard, create your zap by selecting the "Make a Zap!" button on top. Search for Kwes in the app field and select the "new submission" trigger.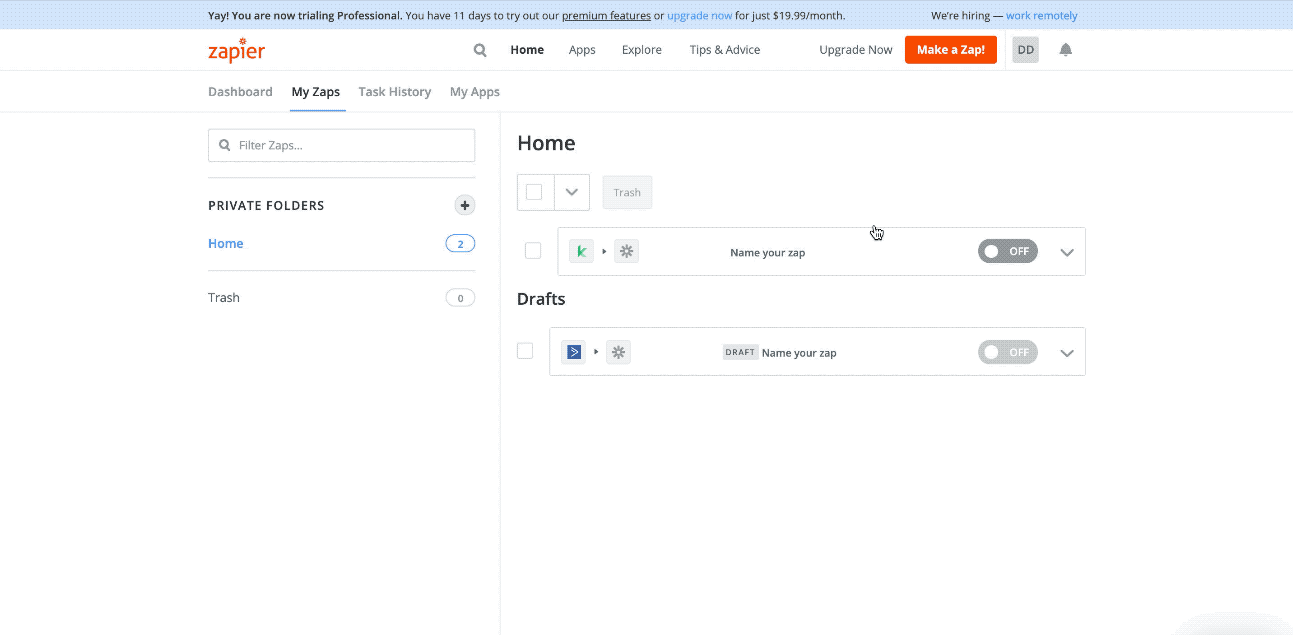 At this point you need to add your API key. Select the "sign in to Kwes" button and add your API Key. Your API key can be found by clicking your profile name > My accout > API tab.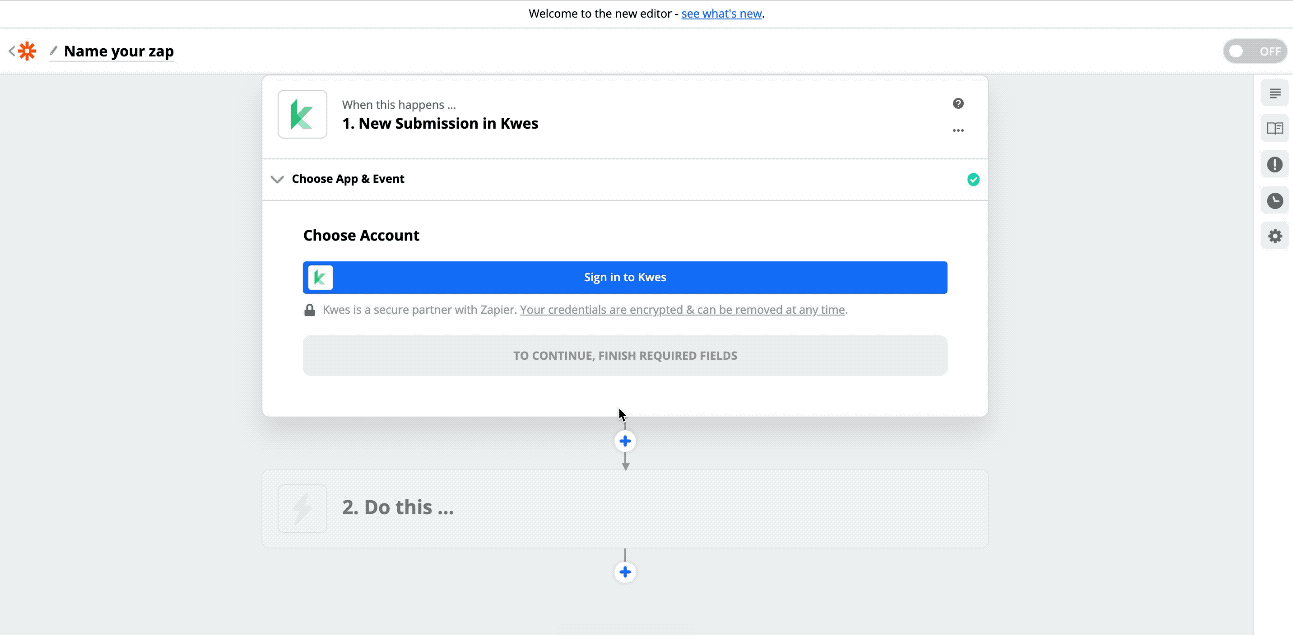 Once your Kwes account is connected, continue following the steps Zapier provides to connect your form to the app of your choice.