Domain Updates
During the setup process you were able to assign one domain as "live" or "testing" to your website. You may have the need to switch the status of that domain or assign a new one.
Changing Domain Status
To change the status of a connected domain from "live domain" to "test domain" or vise versa, go to the website you wish to edit and click on the settings tab. Change the status by selecting the domain from the desired drop down list of "live domain" or "test domain".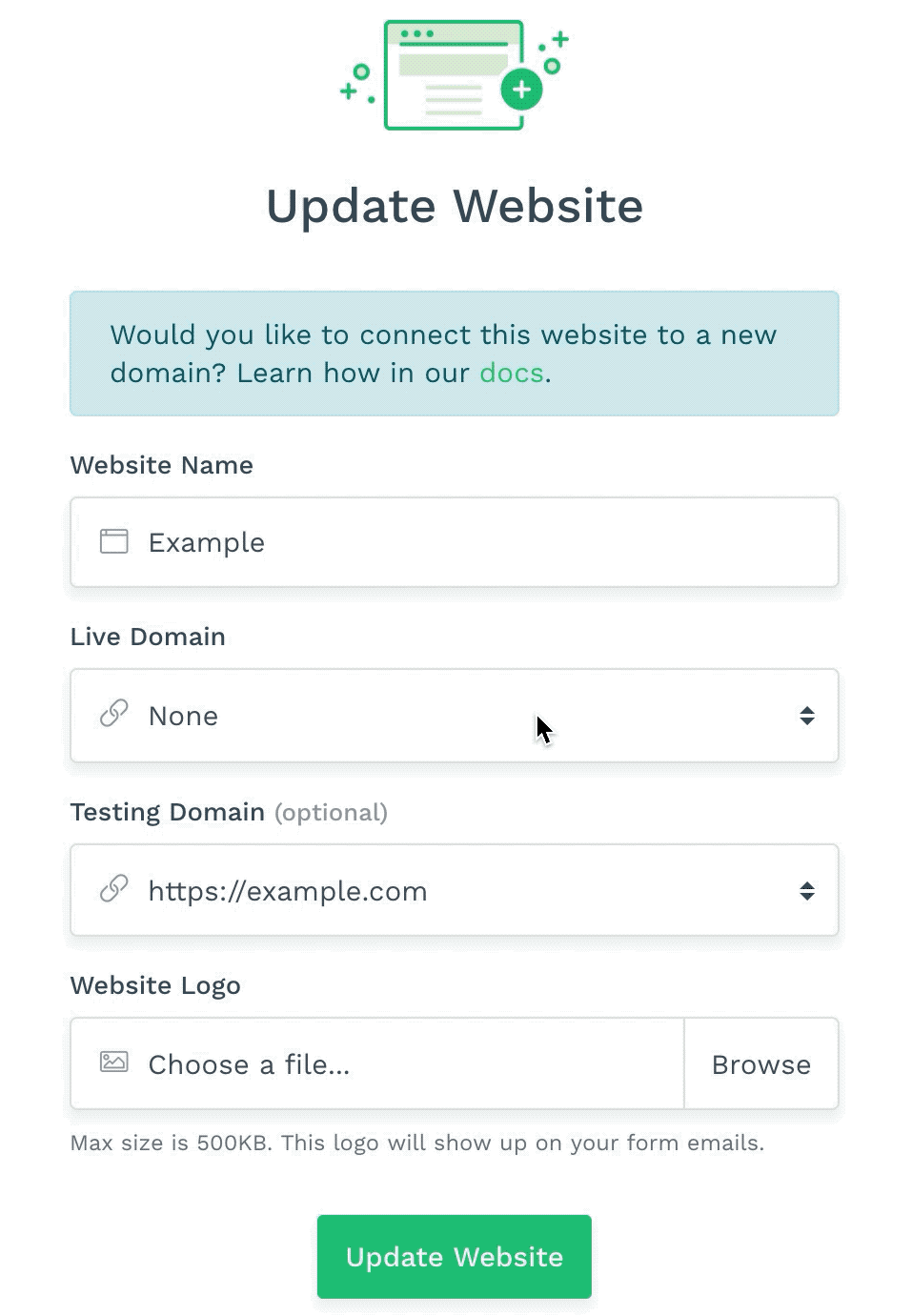 Connect to a New Domain
You may want to connect an existing KwesForms website to a new domain in order to setup a testing domain or to replace a connected domain all-together.
All you have to do is place your form in the new domain, and send a submission. You will be prompted with the illustration shown in step 9 of the form setup process, and you will be able to assign the new domain as a "live" or "testing" domain.
Notice anything wrong in our docs? Let us know.